ICAAL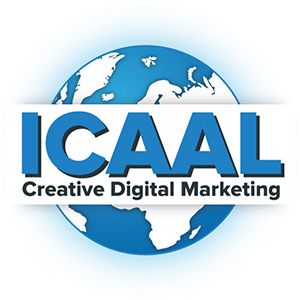 Project Brief.
In 2011, we helped set up Internet Consultants and Associates Ltd (ICAAL), a 'full service' creative digital marketing agency providing a range services including: Internet Consultancy, E-marketing, Social Media Management, Mobile Marketing, Lead Generation, Graphic, Print and Web Design, Search Engine Optimisation (SEO) and Copy Writing.
We have helped the company generate consistent new and profitable revenue streams through a series of entrepreneurial ventures. We actively recruited, selected, trained and developed a highly skilled team of motivated staff covering a wide range of job descriptions including SEO, Copy-Writing, Web Design, Graphic Design, Sales and Marketing.
We continue to work closely with ICAAL who have a proven track record in delivering successful results for businesses through innovative web technology. Consequently we have also developed a superb strategic partnership which has added significant value to a multitude of Internet projects across different sectors.
Project Info.
Client
Services
Business Consultancy, Strategic Change Management, Internet Consultancy, Entrepreneurial Ventures, Marketing Consultancy, Digital Marketing, Telemarketing, E-Marketing, Social Media Marketing, Search Engine Optimisation, Graphic Design, Branding, PR
---