Social Media has fast become a huge part of everyday life for both businesses and consumers. It has significantly changed the way we communicate as individuals, how we shop as consumers and how we market our brand, products and services in business.
There are so many powerful forms of Social Media platforms that enable your organisation to communicate with stakeholders at all levels. It really depends on your industry and target market as to which ones are best for you.
With over 75% of Internet users surfing Social Media sites daily, there are clear benefits in using Social platforms in order to generate more leads and sales, increase exposure and brand reach through viral marketing and gain a valuable insight into the behaviour of your target market audience.

Facebook
Facebook has over 1 billion users and is still the biggest kid on the block. Over 82% of UK Internet users are connected, 50% log in every day with Smartphone owners checking their profile around 14 times. It is an exceptionally powerful channel for 'viral marketing'.

YouTube
YouTube has over 1 billion users and over 100 hours of video uploaded every minute of the day! Video is a superb Social Media tool for so many reasons; it keeps people engaged for longer on your website which is great for on page SEO, conversions and Social Media sharing.

Google Plus
Google+ has over 1.6 billion accounts and is growing at a rate of 33% per annum; making it the 2nd largest Social Media platform. Powered by Google, it drives more traffic to your site and enhances SEO performance. This shows why 70% of brands have a presence on Google+.

LinkedIn
LinkedIn has over 300 million users, gaining 2 new members every second. It has fast become the world's most widely used Social Networking Site for professionals and is an excellent platform for connecting with knowledge workers and influencers in your industry.

Twitter
Twitter has over 230 million tweets per day and with a market cap of around 27 billion; there is still a lot more growth to go. It is now the fastest way to break news online with more celebrities, companies and TV shows advertising their Twitter handles and hashtags.

Instagram
Instagram is a fast, fun and easy way to share photos with your network. Owned by Facebook, it now has over 200 million active users across the world with over 20 billion photos posted. It is a superb tool for increasing engagement, building trust and reaching target markets.
Thinking Outside of the Box
There are many different things to consider when designing a Social Media Marketing campaign; Who is your target market? What can your product and service do for them? What Social Media platform(s) should you be using and how should you use them to boost engagement?
We help your organisation think outside of the box when it comes to Social Media. We spend time understanding your market to ensure that you are delivering the right messages to the right audiences using the right platforms.

Download Our Useful Twitter Tips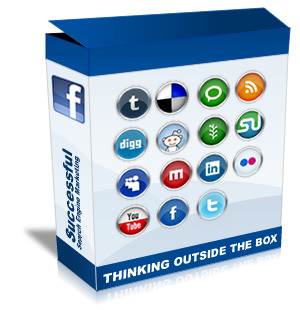 Social Media Campaigns
Devise, manage and deliver regular and strategic Social Media marketing campaigns including updates, content bursts, PR, news and posts.

Social Networking Profiles
Set-up, design and build a range of Social profiles such as company Facebook pages, Twitter profiles, Google+ and LinkedIn pages.

Integrate Social Media
Integrate Social Media within your website, email marketing campaigns, Search Engine Optimisation (SEO) and Pay Per Click (PPC).
Social Reporting
Generate statistical reports, track important data and measure the performance of your Social Media marketing campaigns and initiatives.

Social Media Training
Expert Social Media training for you, your staff and your business to gain a competitive advantage online by increasing sales and brand awareness.

Management Software
Set up Social Media management and automation software in order to schedule activity, organise posts and manage all of your profiles in one place.