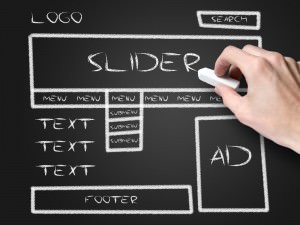 We offer bespoke, intuitive and responsive websites that not only look great, but also perform in the search engines. Every website we build is designed to drive more traffic, new leads, increased sales and profitable business.
We have built websites for every type of business, from fast growing SME's and large corporate companies to online portfolios for entrepreneurs and websites for small businesses and the self-employed.
We provide a 'full creative service' including graphic artwork, web design and copy written content, so apart from agreeing your specification, we do all of the rest!
Have a look below at examples of some of our recent website projects.
Conservatory Online Prices
Conservatory Online Prices is the UK's number 1 online organic generator of Conservatory enquiries. The website ranks number 1 on Google anywhere in the world for top ranking key search terms and phrases such as "Conservatory Quotes" and "Conservatory Prices".
The website incorporates a highly sophisticated yet simple to use online quoting system for consumers to price any style of conservatory in just a couple of minutes.
It also has a 'live chat' feature for consumers to talk to an expert and gain instant online advice as well as a comprehensive archive of featured articles, buyers and how to guides; all excellent content for SEO.
Hammonds Jewellers
Established since 1912, Hammonds Jewellers have built a superb reputation as a local, independent family owned business in Southampton, offering excellent advice, service and high quality jewellery.
It was therefore important that we built Hammonds a website which represented their philosophy and brand identity i.e. selling quality jewellery by experienced staff with over 100 years of collective service.
The website features a range of jewellery, from rings and bracelets to watches and specialist services such as silversmithing and engraving. It also allows users to subscribe and purchase gift vouchers online.
As part of the design and build of their new website, we also carried out a range of branding services. We redesigned their new logo to incorporate the jewel as well as identified a colour scheme to compliment their brand.
Oxana Dodon
We developed a website for professional violinist Oxana Dodon in 2012. Our expert Internet Consultancy produced a well structured Digital Marketing strategy designed to grow her business and online reputation.
Her website exhibits her latest videos, lists her upcoming events and provides a professional biography and gallery for potential clients to gain a full understanding of her ability.
We put together an excellent Social Media strategy for viral marketing which included the ability to socially share her videos and audio files on her website, driving quality traffic to and from her YouTube and Facebook Channels.
Her website is ranking on page 1 of the major search engines for many key search terms in geo-specific locations we targeted from the beginning of the project. Oxana is now inundated with enquiries and outperforming her rivals with a clear online competitive advantage.
Big Bang Events
If you are looking to create an event with a twist, then Big Bang Events are the company for you. We built Big Bang Events a website which displays their full range of services including: Fruit Displays, Photo Booths, Chocolate Fountains and much more.
Persuasive photography, appealing artwork and captivating design were key to illustrating the type of service and event the company can offer. We integrated a range of images within a fully branded easy to use website.
The website integrates various types of functionality including social sharing and follows buttons, sliding banners, news archives and categories, image galleries and online calenders.
As a result of their new website and our expert web design and SEO services, Big Bang Events have grown their business considerably with increased search engine visibility and higher conversions from their target market.
HSL Accountancy
HSL Accountancy Solutions is an independent accountancy practice providing a range of professional accountancy services. We designed a fully responsive website, working on any type of device i.e. PC, Pad and Mobile. We also provided the client with an easy to use Content Management System (CMS) making it quick and simple to update their website.
Due to the nature and complexity of accountancy services, we ensured the site had a clear and simple design resulting in good usability. The primary navigation menu provides an overview of each type of service; the secondary navigation menu, provides a series of useful online links.
As part of our expert on page SEO services, we produced and optimised all of the copy-written content based on comprehensive key term research to ensure high rankings in the search engines for specific locations and targeted key words and phrases.
Five Foot Heroes
The Five Foot Heroes are specialist deejays, remixers and producers. Their unique act has attracted thousands of online followers having worked with the likes of Sony BMG and Ministry of Sound as well as many renowned music artists and labels.
Their website showcases their latest remixes available for users to download online for free. The site also connects their Social Media accounts driving thousands of followers and subscribers to their YouTube and SoundCloud Channels, Facebook, Google+ and Twitter Pages.
Since launching their new website, the Five Foot Heroes have had a huge increase in visitor numbers particularly through Social Media referral traffic. In turn their brand is fast becoming extremely popular within the Urban music genre, leading to more bookings and events.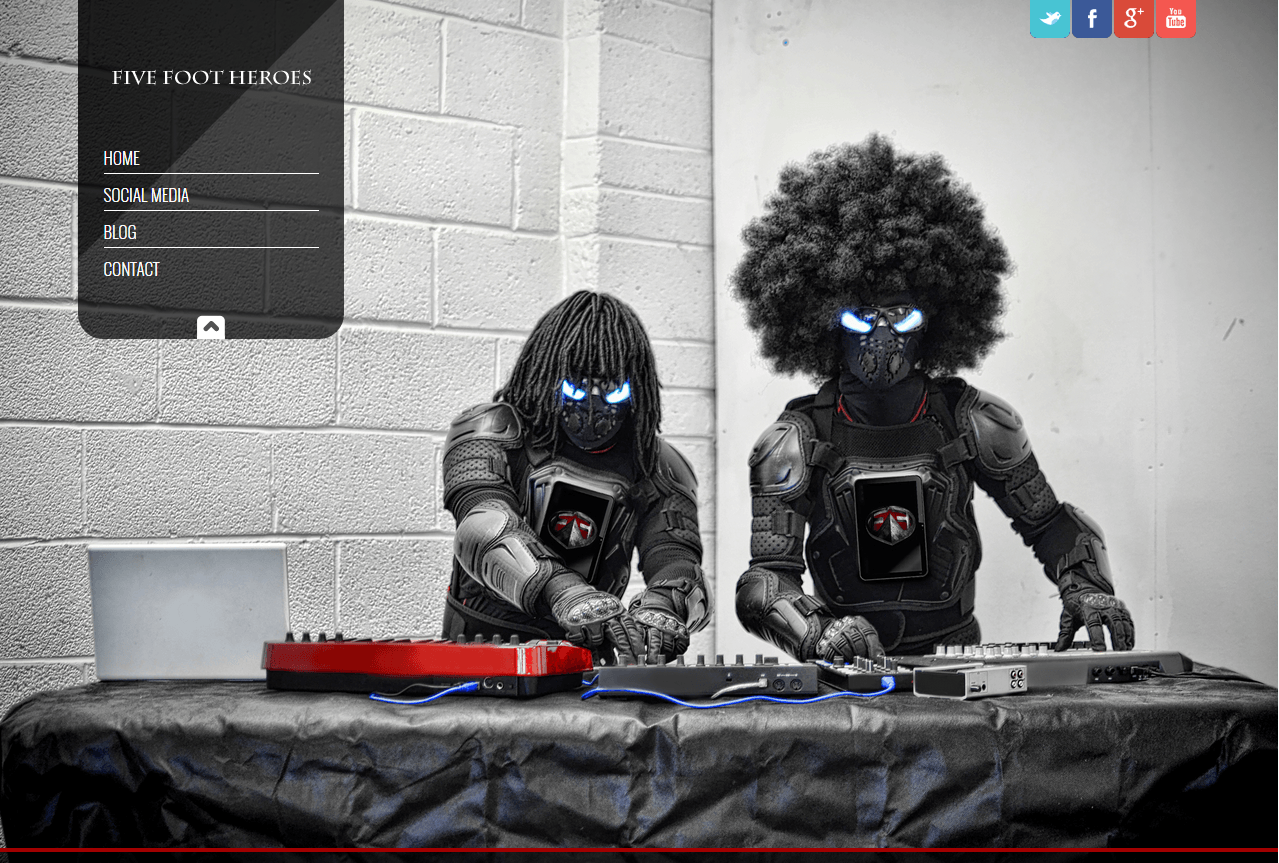 T & W Electrical
Established since 1989, T&W Electrical Ltd are specialist electrical contractors offering a wide range of services for both domestic and commercial sectors. Their services include CAD design, Fire and Alarm Systems, CCTV, Security Lighting, Air Conditioning and much more.
We specifically designed their website to provide an in depth overview of each of their services as well as showcasing a range of impressive case studies with gallery pictures illustrating their high quality services and superb workmanship.
The website integrates Social Media sharing as well as QR code functionality to quickly and easily contact the MD of the company. The primary navigation menu bar is 'sticky' on every page, thereby improving usability by making it quicker and easier to navigate throughout their website.
Beers and Bottles
Beers and Bottles are a specialist off-licence based in Southampton offering a wide range of alcoholic drinks including craft beers, real ales, internationally recognised spirits, worldliness wines and much more.
We specifically designed their fully responsive website to be e-commerce ready whilst showcasing their impressive selection of drinks.
The website integrates Social Media sharing as well as QR code functionality. The primary navigation menu bar has a mega menu style option as well as being 'sticky' on every page, thereby improving usability by making it quicker and easier to navigate throughout their website.
Music Maestros
Music Maestros are a specialist music school based in Southampton, Hampshire. They offer technically advanced music teachers for mixed ages and abilities. We designed and built them a superb fully responsive website with custom coded templates for them to show off their excellent credentials.
This included a bespoke video section and gallery library demonstrating their services in finer detail. We also incorporated a news and advice section for them to post useful tips in the form of articles to help students with a range of topics.
The site integrates an intelligent Google Map locator enabling customers to enter their postcode and get instant online directions to Music Maestros. There are also Social Media follow and share links throughout the website as well as a custom built contact form to boost enquiries and lead generation.
What's Included With Every Website
Internet Marketing Consultancy
All great websites start with great ideas. We spend time understanding your business and online objectives in order to help you fully specify a website which is custom built, fit for purpose and specifically designed to achieve your goals.
Our expert web designers have extensive experience building all kinds of websites for many different types of organisation. This also gives us an in depth understanding of the constantly changing online landscape as well as the ever-changing behaviours of Internet users.
Your website's design dictates your online brand and reputation and is essential in communicating your organisations value proposition to your target market. That is why we create websites that are designed to do more than just look good – we create web design that is a real asset to your business.
Responsive Web Design
Our industry leading responsive websites are at the forefront of modern web design and our skilled web designers have the knowledge and expertise to create online experiences that encourage potential clients to engage and make contact.
Our web design experts also have a thorough knowledge of search engine optimisation and search engine marketing (SEM). Therefore we build you a website which is not only fit for your customers but also for Google and the search engines as well.
Our custom, responsive website design and development services offer superb functionality and also come fully loaded with all of the leading social media applications integrated. Our web design incorporates professional stock photography alongside excellent graphic design and artwork to engage your users.
Content is King!
The most important aspect of any website is content. Unlike most web design agencies, we provide our clients with fully optimised copy-written content, superb artwork, stock photography and high quality images so you don't have to!
Our experienced copy writers research your company, market and target audience in order to produce creative content that will engage visitors and improve conversions. We also carry out in depth key term research to target the search terms and phrases yielding the highest volumes of traffic.
Our talented Graphic Designers produce enhanced images and create the backgrounds, buttons, and artwork that deliver just the right look for each client's site.
Domains: Control and Ownership
Owning your domain is essential. We register your domain name in either your company or personal name so that you always have control and ownership moving forward. If you already have an existing domain that you would like to use, we can transfer or re-point the domain on your behalf.
Fast, Secure and Reliable Hosting
We provide fast, secure and reliable hosting from our state of the art servers with 100% uptime. We offer a range of hosting solutions including shared hosting for start up sites with low traffic, Virtual Private Servers (VPS) for more advanced sites and Dedicated Hosting for large websites with high traffic volumes. We carry out regular website and database backups as well as full FTP access for multiple users.
Business Emails
Gain a series of professional looking emails for your organisation and members of staff i.e. info@yourdomain.co.uk, sales@yourdomain.co.uk, yourname@yourdomain.co.uk etc.
We provide you with full a business grade email service including spam filtering, automated back-up and both IMAP & POP3 set-up.
We can also set up your email accounts on your behalf and provide you with simple installation instructions in order for you to configure them on every type of device i.e. PC, Pad and Mobile.
Search Engine Optimisation (SEO)
We build every website with SEO in mind. Every site comes with the following as standard:
Thorough Key Search Term Research
Full Meta Data and Content Population
Search Engine Keywords and Descriptions
Social Media Links and Integration
Google Analytics Integration and Configuration
Google, Yahoo and Bing Submission
On Page Optimisation and Link Building
Once the site is live, we also offer a wide range of superb SEO services.
Easy to Use Content Management Systems (CMS)
Having control over your website and the ability to edit your content is essential in a fast changing modern business world. Every website we build comes with a Content Management Systems (CMS) as standard.
As WordPress experts, we custom build beautiful easy to edit websites. WordPress is free, open source and easy to use. Search engines love WordPress sites because the code is very clean and simple. With over 70 million people choosing WordPress, there are thousands of plugins and themes to choose from, so you can transform your site into anything you can imagine.
We also specify and build bespoke Content Management Systems for Enterprise websites looking to achieve custom solutions. Get in touch with us for more information.
Full Technical Training
We provide full training with every website we deliver so that you can fully understand how your website works as well as how to change content and control your online marketing.
Expert Technical Support
We offer UK based telephone and email support to answer technical questions. We also provide our clients with a dedicated Account Manager to ensure the very best possible customer service and support.

CSS
Cascading Style Sheets (CSS) is a style sheet language used to describe the look and formatting of web pages. We use CSS to create visually engaging web pages and mobile sites.

SQL
Structured Query Language (SQL) is a commonly used special purpose programming language for accessing databases. We use SQL to access and manipulate data in MySQL, SQL Server, Access as well as many other database systems.

HTML
HyperText Markup Language (HTML) is a standard markup language used to create web pages. It is written in the form of HTML elements consisting of tags enclosed in angle brackets.

TXT Files
TXT files contain text as well as formatting instructions using seven-bit ASCII characters. We regularly use these files in web design by entering HTML as a series of short codes typed into a TXT file to upload to a server.

Java Script
JavaScript is a programming language specifically designed for the Web to create complete applications. We also use Java, the most strategic language to develop web applications.

Flash
Flash files are compact, efficient and designed for optimised delivery. Flash is a popular file format for transmitting vector based graphics, video data and animations online with full screen navigation on different display sizes and resolutions.