E-Marketing
Email Marketing is one of the most effective ways of marketing a brand using the Internet. E-Marketing can be used as both a direct and indirect method of contacting customers.
When carried out correctly, E-Marketing strategies can provide a superb ROI that can easily outperform traditional marketing strategies in terms of cost and effectiveness.
There are many benefits of E-Marketing such as the ability to have a global reach, the immediacy of impact and the integration with other marketing campaigns in the marketing mix.
We have years of experience designing, planning and implementing a series of effective business winning email marketing campaigns. We also provide our clients with a dedicated e-mail marketing platform hosted by Street Credits to create and send emails.
Telemarketing
There are many reasons why telemarketing is an excellent marketing strategy. Primarily, it is an extremely effective method of generating leads and also booking confirmed appointments with your customers whilst promoting your products and services at the same time.
You can create an immediate rapport with your customers and instantly gauge their level of interest in the products and services you are selling. It is easier to explain technical issues far more clearly on the phone.
You can sell anything to anybody anywhere in the world; it provides you with a truly global reach as you can connect with more customers quicker than you can face-to-face. You can sell to both existing and new customers and it acts as an extremely valuable tool for market research.
Everything on the telephone is measurable especially if you integrate call recording, CRMs and/or auto-dialing software systems. You can analyse detailed reports, measure KPIs as well as take advantage of superb training tools for developing and monitoring staff.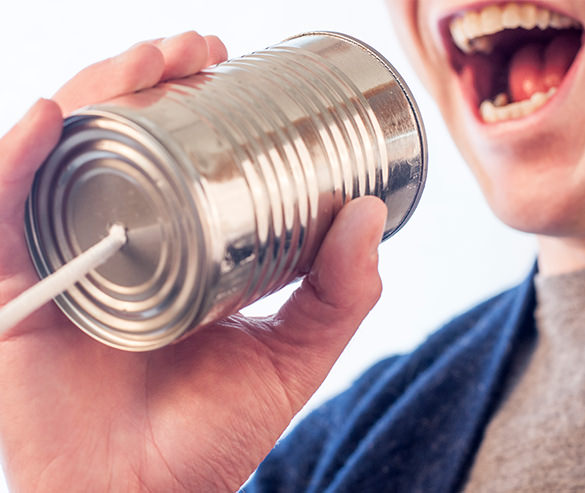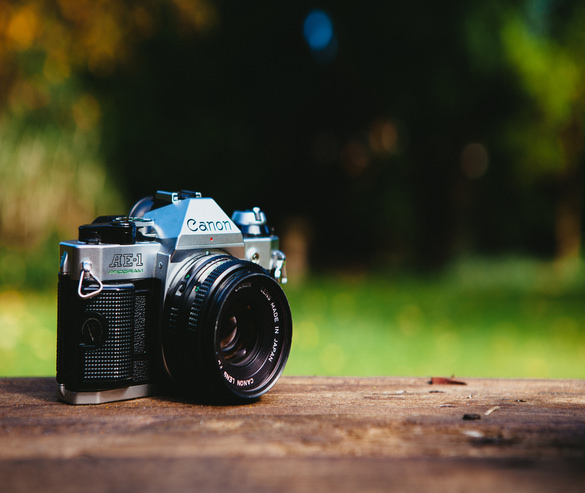 Photography
Images are a key component of any organisations marketing strategy since they determine the way a business presents itself in the eyes of their customer. Your choice of images can very easily be the difference between success and failure.
The images you choose directly affect your brand – from your logo, brochure artwork and advertising to your business cards, website and social media pages – they all affect a buyer's decision whether to work with you or not.
We provide a wide range of photography services including product shoots, staff head-shots or team photos for websites and brochures. We also provide event photography whether it is a corporate exhibition or a sporting occasion.
Our superb camera and studio equipment is complimented by a suite of top of the range Mac Book Pro's and the very latest in Adobe digital editing software. We really do offer the full package.
Video
Video is an incredibly engaging and powerful marketing tool. It is an extremely persuasive form of content and is unrivaled in channeling emotion from customers since it builds trust and credibility quickly and effectively.
Video is now the most successful marketing tool on the Internet, readily indexed for a range of keywords in the search engine result pages (SERPs). Video also improves SEO whilst increasing online conversions.
Websites with video thumbnails appear far more engaging and of interest to the user as they are offering something different. People spend much longer watching videos and therefore websites with higher visit durations perform far better than others.
It is very easy to stamp your mark on widely used Social Media such as YouTube and video is very easy to integrate within your marketing mix such as E-Mail Marketing campaigns.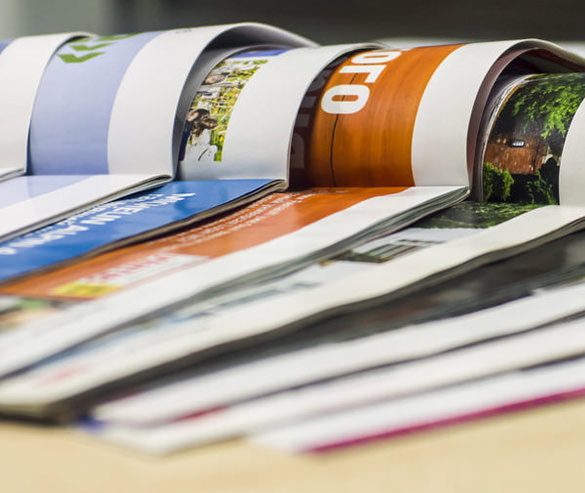 Print Media
Despite the growth of Digital Marketing, Print Media is still a key component of any organisations marketing strategy. Whether it's Direct Mail (DM) or newspaper advertisements, when executed correctly, Print Media is an extremely powerful way of engaging customers.
Print Media can truly anchor a brand, define a tone of voice and subsequently communicate an organisations value proposition in a unique way. It is a vital component of an integrated advertising mix, providing great ROI potential.
Print Media is a great medium to spread awareness especially since many publications have large and trusted followers and therefore display advertisements congruent to their target audience's interest or locality.
We offer a wide range of Print Media and Graphic Design services including Business Cards, Brochures, Newspaper Advertisements, Flyers, Posters, Drop Cards, Letterheads, Stationery and much more.
Branding
Branding is one of the most important aspects of any business, be it a large corporate company or a small retailer – your brand dictates who you are and what you do as well as differentiating you from your competitors.
An effective brand strategy and identity gives your organisation a major competitive advantage especially in highly competitive markets. Ultimately, building a recognisable brand is key to an organisations success
There are many things to consider when creating a brand: what is your company's mission and values? What are the features and benefits of your products and/or services?
Our full range of branding services help you answer these questions; from Corporate Identity and logo design, to brand strategy and brand guidelines, we also offer a 'brand refresh' service, designed to either modify or completely change your current brand in line with your company values.