Managing Director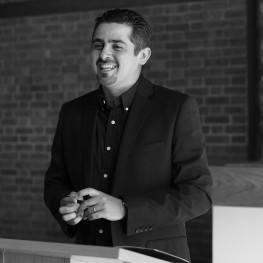 Managing Director
Chris is an experienced Business Strategist, Internet Consultant and Entrepreneur with strong expertise in digital marketing.
He is a Fellow of the Institute of Sales and Marketing Management (MISM) and graduated from Southampton University with an Honours degree in Law in 2008 (LLB, Hons) and with distinction for a Masters in Business Administration (MBA) in 2010.
In 2009, Chris started Street Credits Ltd, a Business Management Consultancy specialising in Business Strategy, Internet Consultancy, Strategic Change Management and Entrepreneurial Ventures.
He is now the CEO of Internet Consultants & Associates (ICAAL), a full service creative Digital Marketing agency specialising in a range of services including: Internet Consultancy, Web and Graphic Design, Copy-Writing, Social Media, SEO, PPC, PR, Branding, Photography, Video, VR, Lead Generation, Telemarketing and much more.
Chris has solid experience across a range of disciplines; from marketing and lead generation, to branding and SEO and therefore possesses a sound knowledge of effective strategies in many different verticals. His exclusive network of specialist strategic partners also add value to any project he is involved in.
Consistently delivering expert results, Chris has an enviable track record of starting new and successful business ventures with an impressive portfolio of projects. He has helped many different organisations grow their business with improved margins and increased net profits as a result of his sound strategic advice.
---
About Me
I am a Business Strategist, Internet consultant and Entrepreneur who loves football, music and Digital Marketing!
In my spare time I enjoy travelling, photography, films and playing the guitar. I am passionate about business as well as helping local charitable causes.
For more information about me, check out my online portfolio here.
In the meantime, if you need any advice or help with a new or existing project, get in touch with me and see how I can help you grow your business.
Contact Me
Phone:

+44 (0)23 8098 3999

Email:

Social:
My skills
Business Strategy
Internet Consultancy
Digital Marketing
Marketing Strategy
Change Management
Entrepreneurial Ventures
---