Oxana Dodon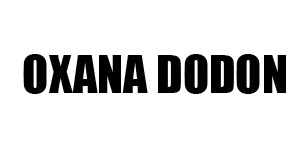 Project Brief.
We don't just help large organisations and SME's, we also help develop special individuals and their career aspirations. We especially like a new challenge and in 2013 we designed and developed a brand new website for the very talented professional violinist Oxana Dodon.
Although the music industry is not one which we tend to specialise in, we felt we could add significant value to Oxana and thereby provided her with a superb platform to market her talent with a brand new website and well structured Digital Marketing strategy.
Her website showcases her latest videos, audio and events as well as providing a professional biography and gallery for potential pupils, employers, orchestras and professional musicians to gain a true understanding of her ability as a leading soloist and orchestral violinist.
We also developed her Social Media strategy since viral marketing is a powerful tool in the music industry, especially with the opportunity to socially share video and audio files. Subsequently, we launched an effective YouTube and Facebook campaign to raise brand awareness and enhance her online reputation.
Her website is ranking on page 1 of Google and the major search engines for many key search terms in geo-specific locations we targeted from the outset. Oxana is now outperforming her rivals with a clear online competitive advantage.
The visitors to her site come from many different traffic sources (including forums, Social Networking sites as part of our SEO). In fact, we have just strategically dropped another link here for her too!
Visitors spend an average of over 3.5 minutes on her site, mostly watching the extensive video library featuring her playing so beautifully! There is a very low percentage bounce rate; indicating quality traffic with good Click Through Rate (CTR) and conversions.
We continue to work with Oxana, developing her online reputation which is quickly growing from strength to strength since the launch of her new website.
Project Info.
Client
Services
Business Consultancy, Internet Consultancy, Marketing Strategy, Web Design, Graphic Design, Social Media, Photography, Video, Search Engine Optimisation, Copy-Writing
---
I cannot praise Street Credits highly enough. I am fully booked all of the time with constant enquiries for new students and events! Incredible work, thank you!